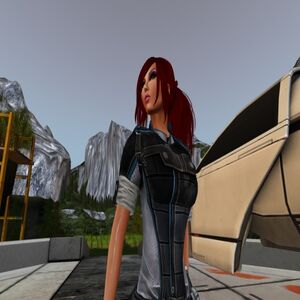 When young her family decided to live in a colony thus leaving earth, they settled in the colony of Shanxi, where she helped her family in their shop. But the peace didn't last long , after the turians cut the planet from the rest of the alliance , she learned to survive, but unfortunate her family didn't managed to survive the occupation, so after the peace was made, she still dont like the alien races as much for she blames them for the deaths of her family.. there fore she decided to join cerberus and serve only human a cause.
Section heading
Edit
Write the first section of your page here.
Section heading
Edit
Write the second section of your page here.
Ad blocker interference detected!
Wikia is a free-to-use site that makes money from advertising. We have a modified experience for viewers using ad blockers

Wikia is not accessible if you've made further modifications. Remove the custom ad blocker rule(s) and the page will load as expected.